Access Control
iDProx USB
With a modern and ergonomic design, iDProx USB is the ideal device to automate card and RFiD tags reading process.
Its USB 2.0 interface with its dedicated hardware allow quick and efficient data transmition from a card or tag to a computer, without the need of any additional software.
Besides that, the product allows changing the output format to facilitate integration with a wide range of existing systems on the market.
USB Interface 2.0
Plug and Play
Compatible with Mifare and 125kHz technologies*
Modern and innovative design
User friendly
* Available on select models
Compatible Technologies
Proximity Cards MIFARE ™ or 125 kHz ASK Technologies*
Proximity Tags MIFARE ™ or 125 kHz ASK Technologies*
Communication and Interface
USB Interface 2.0 High speed communication
Audible signal Internal buzzer for better usability
Integrated USB cable 1.5m length for greater flexibility
Integration
Drivers Windows (XP/2003/Vista/7/8/10/11), Linux and Android
Integration Kit Available for free for Windows, Linux and Android
Examples of integration Available for free in several languages (C, C++, C#, Java, etc)
General Characteristics
General dimensions 67 mm x 67 mm x 69 mm (W x H x D)
Equipment weight 120g
Power 5V (supplied via USB)
Total Consumption < 500 mW
Interconnection diagram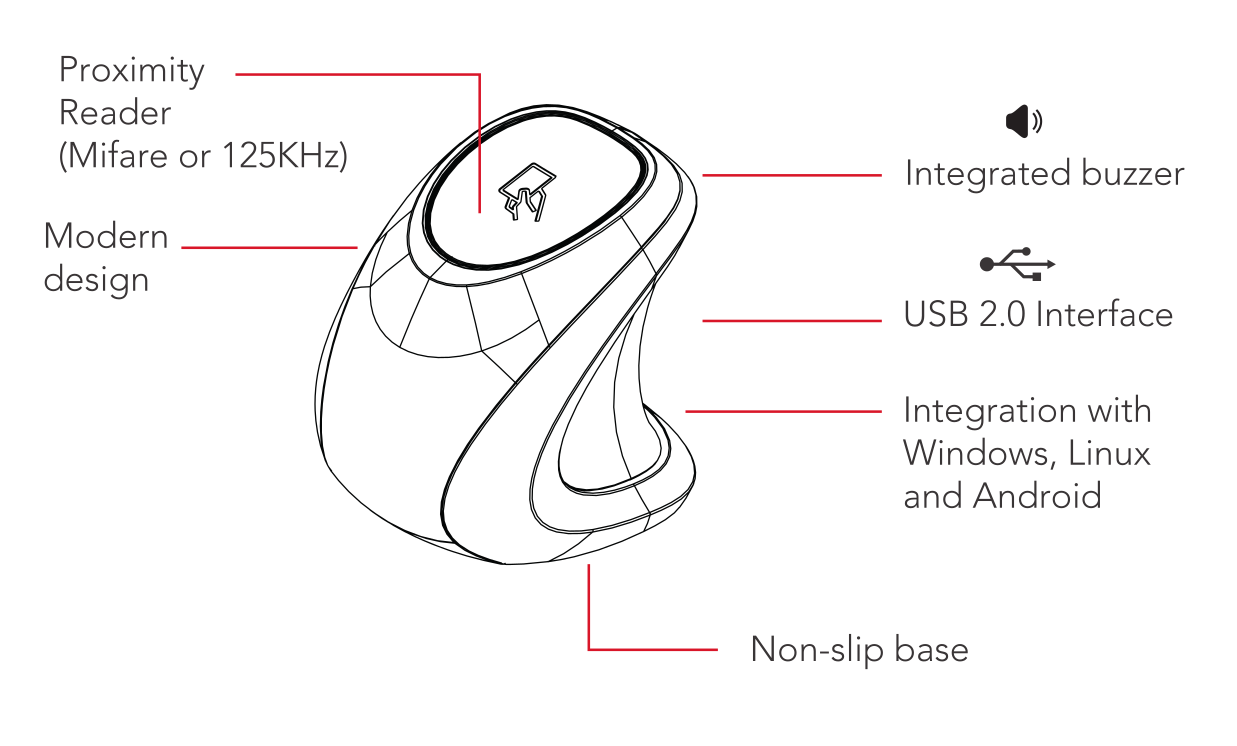 * Available on select models